Includes
Forensic Photography Scale
Forensic/Tactical Search Mirror

If you are using Internet Explorer browser, scroll down and hover your cursor over the bottom of the form image to view print options.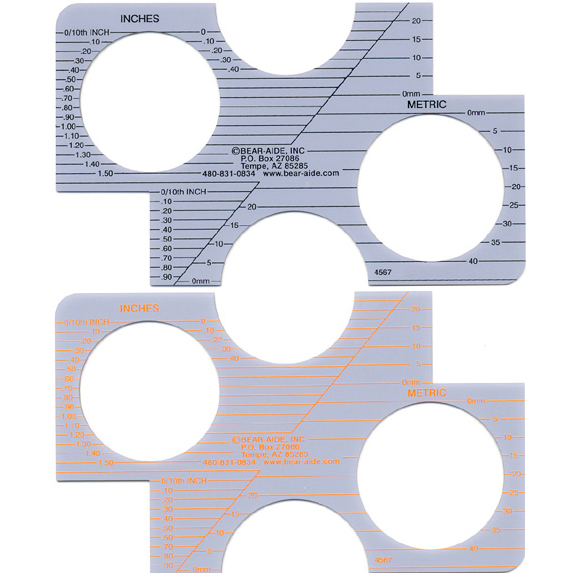 black on gray
and UV model with
florescent orange on gray
. Printed with both inch and metric graduated markings. Circular and square cutouts allow scale to surround evidence being photographed.Comes in a sturdy black
leatherette carrying case
. Size 3" X 5" each. Price includes shipping & handling. Click on product thumbnail image to view large image.
Visit product page.