Includes
Pocket Traffic Template Set
Deluxe Pocket Traffic Template Set
Drug Recognition Card
If you are using Internet Explorer browser, scroll down and hover your cursor over the bottom of the form image to view print options.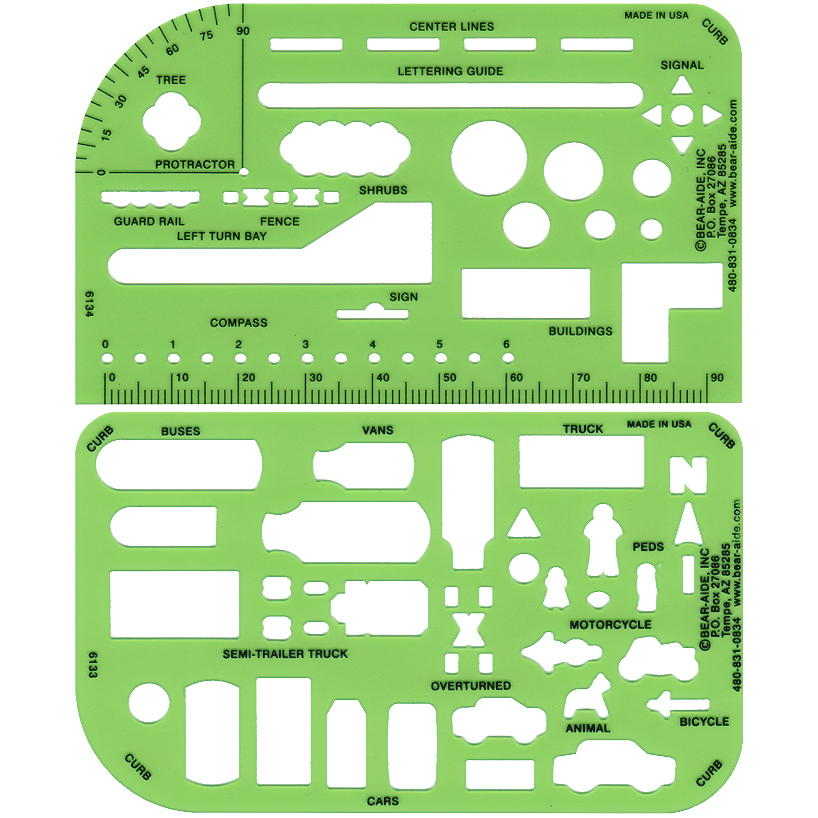 leatherette carrying case
. The cut outs are scaled at one inch equals twenty feet. This set works well with a medium ball point pen. Like all Bear-Aide templates, this set is machined from the finest template material available. The grouping of the symbols makes this set easy to use. Price includes shipping & handling. Size 3" X 5" each. Click on product thumbnail image to view large image.
Visit product page.